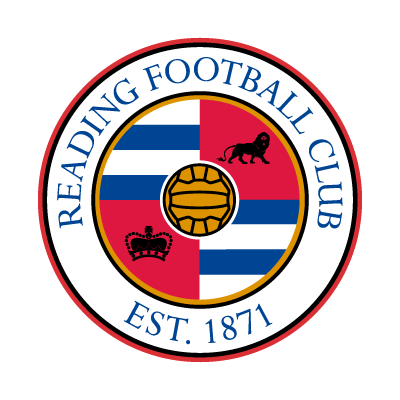 When
: Tuesday 29th January, 8pm
Where
: Macron Stadium, Burnden Way, Horwich, Bolton, BL6 6JW
Capacity
: 28,723
Away Stand
: South Stand at one end of the ground
What might I see in the area
: Northern things
Thanks to Bolton's success in the FA Cup Reading get rewarded with a lovely Tuesday night up north. Great.
This is going to be difficult. Not least due to Reading's miserable run of form not just in the league this season but also due to the fact that since April 2014 Reading have played 30 midweek evening league away games and won just 2. Oddly though those wins surfaced at the end of both of the last two Januarys and at teams beginning with 'B' (Birmingham and Burton).
Bolton's form is just awful. In their last 18 games they have managed to win just 1 game and that was at home to fellow strugglers Rotherham. That run overall has seen them pick up just 1 clean sheet and 7 points from the 54 available so Reading get that rarest of rare challenges this season and a game against a team below them in the table. So by comparison Reading's run of 1 win in 12 could be seen as a bit of a "hot streak".
However Bolton's form is not really down to Phil Parkinson who is fighting a never ending battle against things well outside his control as the club is in serious debt and recently needed a PFA loan to pay its players. So supporters and players alike have more worries to fight each day than just winning games and there may well be protests from the Bolton faithful at the game.
Reading though are still waiting for a league win against a Phil Parkinson managed team having managed just 3 draws and a defeat to date and this won't be any easier as Bolton, despite their form, are well organised and will fight for everything all over the pitch. Therefore Reading should not expect time on the ball to play pretty football and the players will need to roll their proverbial sleeves up, get their heads down and fight for the right to play their game.
Bolton's Yanic Wildschut is definitely out after undergoing surgery and there is a doubt over Joe Williams, of course more issues may be added in Wanderers' game at Bristol City in the FA Cup on Saturday but the trio of Jack Hobbs, Marc Wilson and Andrew Taylor are expected to be available after rejoining training this week.
Seems it's a bit of all change at Reading with two new loan signings to add to the flavour of the squad. Would certainly expect Martinez to start but Oliviera may only be on the bench give his lack of game time this season. Injury wise things appear to have improved slightly with Harriott fit again and perhaps Meite having chance of being involved but the likes of Eza, Ballcock and McShane are still sidelined (though in all honesty how many of those injured would actually start if they were fit given Gomes' new regime).
So perhaps something to look forward to with this game then. Let's hope we're still all looking forward afterwards.
Referee
Making his way down from Nothumberland is Scott Duncan
Previous
05 Aug 2017 > Queens Park Ranger 2-0 Reading
15 Apr 2017 > Aston Villa 1-3 Reading
11 Mar 2017 > Preston North End 3-0 Reading
22 Oct 2016 > Rotherham United 0-1 Reading
12 Apr 2016 > Middlesbrough 2-1 Reading
04 Apr 2015 > Reading 1-1 Cardiff City
Historically
Just the 3 wins to show from 15 previous league visits to Bolton Wanderers and all league games have been played in the years since 1984. Only one clean sheet has been managed by Reading in those games as well. Bolton have managed more than double the number of Reading wins so Bolton away is a game that usually results in a bad case of depression.
However, on the upside, this century Reading have only lost 1 of their 6 visits to Bolton (W2 D3 L1)...
How to follow the game
Get a ticket and travel to the game
Listen to Radio 5 Live and/or a myriad of other radio stations for score flashes
Ring/text a mate for updates
Use an iFollow subscription
BBC Radio Berkshire (FM : 104.4, 104.1 or 95.4 depending where you are in the area)