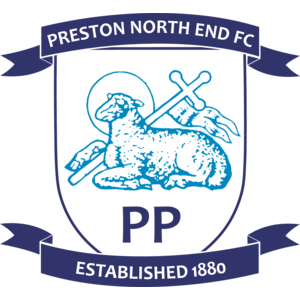 When
: Wednesday, 4th November 2020, 7pm
Where
: Madejski Stadium, Reading, RG2 0FL
Capacity
: 24,161
Well now the "run" is over we can all start wondering if Reading actually are the real deal or just got away with it for a month or two. And the first test of that does not come much harder than a visit from Preston North End.
Preston haven't had too much of a good time at home but away they are the best you can get in this division with 4 wins (at QPR, Derby, Brentford & Huddersfield) and 1 draw (at Norwich) from the 5 games away games they've played in the league. In each of those games they've scored at least twice bar one when they scored 4 so if Reading serve up a reappearance of the cr@p that was in show at Coventry they may as well not bother turning up.
It gets worse, regular Reading pain in the arse Scott Sinclair joined the Lilywhites in January and is currently leading Preston's scoring charts with 4 goals from 8 games so let's hope he doesn't get given an inch of space.
Preston's Lewis Moult will miss the game while Darnell Fisher, Patrick Bauer, Ben Fisher and Ben Davies are currently slight doubts. Reading's catalogue of injuries should be improved with the return of both Ejaria and Meite which will give some welcome relief to a squad already down to the bare bones. That said not sure on Moore after he seemed to get a knock v Coventry...
Also note the kick off time, as it's 7pm I believe it will NOT be on the Sky red button service.
Referee
John "no Reading wins" Brooks
Previously
04 Jan 20 > Reading 2-2 Blackpool (FA Cup 3)
27 Apr 19 > Middlesbrough 2-1 Reading
09 Feb 19 > Sheffield Wednesday 0-0 Reading
26 Jan 18 > Sheffield Wednesday 3-1 Reading (FA Cup 4)
23 Dec 17 > Reading 1-2 Burton Albion
Historically
This will be the 30th league game with Preston in Reading. Reading has been a bit of a graveyard for visiting Preston teams down the years (pretty much like Deepdale is for visiting Reading teams) with Reading ahead by 19 wins to 4.
How to follow the game
Listen to Radio 5 Live and/or a myriad of other radio stations for score flashes
Ring/text a mate for updates
Use an iFollow subscription
BBC Radio Berkshire (FM : 104.4, 104.1 or 95.4 depending where you are in the area)