URZ Branded Products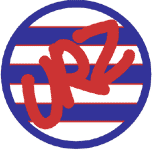 In association with Hob Nob Anyone?, a range of unique and inexpensive URZ branded products made for Reading fans by Reading fans.
The purchase of any of these URZ products will automatically give financial support to our very own Reading FC Academy - the price of any of these products includes a cash donation to the Academy. Reading Football Club fully supports this initiative that helps support the club.
In the same way that Hob Nob Anyone? gives you an alternative to the Official website, or The Whiff gives you an alternative to the official match magazine, URZ products gives you an opportunity to invest in the Academy and the future of your football club, by showing your support for your team in a new way.








What's On Offer?

With Christmas coming up, the full range of URZ products has now been reduced to provide a range of inexpensive stocking fillers!

Few remaining URZ/HNA? Division Two Promotion T-Shirts now only three quid!

The current range of products is as follows:

<!-GONE-->

Blue ski hat: £5.00 (was £6.50)

Grey ski hat: £5.00 (was £6.50)

Keyring: £2.50 (was £3.50)

Baseball caps: £4.00 (was £5.00)


How To Buy!

URZ products are available through mail order.
Please make cheques payable to URZ and add £1 postage and packing per order.
Orders should be sent to the following address:

URZ
PO Box 3065
Wokingham
RG41 1WD

We hope to be able to dispatch straight away - but please allow 28 days for delivery.