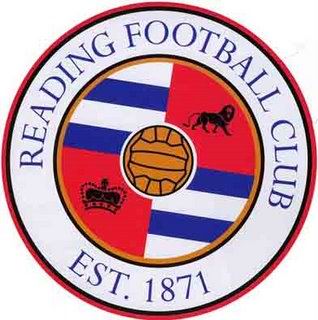 When
: Tuesday, 20th February, 7.45pm
Where
: City Ground, Nottingham, NG2 5FG
Capacity
: 30,576
Away Stand
: One side of the lower tier of the Bridgford Stand
What might I see in the area
: A bloke with arrows dressed in green tights
Forest on a Tuesday night next. Not a particularly happy place for Reading and probably even worse considering current Reading's away league record for Tuesday/Wednesday evening league games (2 wins in 24 games) but then the second of those wins did happen on their last away trek on a Tuesday,albeit at Burton, so there is some hope to be had.
And more so given Forest's current predilection for, well, cr@pness. After a bright start to the season they've fallen away alarmingly through inconsistency into what can only be described as true Reading like ineptitude.
Reading's current league run is 1 win (at Burton) in 11 league games scoring 8 and conceding 17 while amassing a whopping 6 points (approx. 0.54 points per game).
Up in Nottingham, Forest's current league run has seem win just once in 10 games (away at Wolves) and score 4 goals while letting in 16. Their points per game ration is 0.5 from that run.
Sadly we are also aware of Reading's uncanny ability to let opponents correct any dodgy runs that they may be on and as if the above wasn't bad enough there is also the fact that Forest have lost all of their previous 5 home league games and not scored in any of them (the last goals appearing in a 3-2 win over Bolton on 9th December). That said they did put 4 past Arsenal in the cup so as with their visit to Wolves there is something about them that needs to be carefully managed. The other thing of course is that Aitor Karanka has only just taken over so what effect that'll have on them and how quickly remains to be seen.
Forest have no injury concerns as far as I can make out but they do have a game at Burton to play first. Midfielders Liam Bridcutt, Ben Watson and new signing Joe Lolley will all be in contention to start.
All fresh from their break in sunny Spain the Royals should not be able to use tiredness as an excuse. Barrow is expected to return after illness forced him out of the 'boro game which should mean a little more balance attacking wise. Defensively it is pretty much going to pick itself with Mannone, Gunter, Ilori, Moore and Bacuna very likely to pick up those roles given Blackett's loss of confidence and Stam's preference to not play bright upcoming youngsters like Richards. Swift could be back in contention and perhaps Martin might start alongside Bod as really and truly Reading need to be attack minded and take the game to the opposition as quickly as possible.
Referee
For the fourth time this season, Steve Martin is back (must have done something to upset those that make the appointments)
Previously
11 Dec 2017 > Reading 2-2 Cardiff City
23 Sep 2017 > Reading 1-1 Hull City
26 Aug 2017 -> Birmingham City 0-2 Reading
24 Jan 2017 > Reading 1-0 Fulham
15 Oct 2016 > Queen's Park Rangers 1-1 Reading
15 Mar 2016 > Brighton & Hove Albion 1-0 Reading
23 Jan 2016 > Reading 1-1 Sheffield Wednesday
19 Sep 2015 > Bristol City 0-2 Reading
25 Mar 2014 > Reading 1-3 Barnsley
Historically
For the 20th time Reading head to the City Ground for a league battle. Of the previous 19 battles Reading have lost on eleven occasions and won just five. Reading have only kept two clean sheets in those games and one of those was a goalless draw. Goal wise Reading have scored 21 and conceded 39.
It should be noted that Reading have failed to keep a clean sheet in Nottingham in the last 7 visits and have conceded at least 2 goal in 6 of those games. In fact the last 3 visits have been particularly bad for goals conceded with at least 3 going in in every game.
How to follow the game
Get a ticket and travel
Listen to Radio 5 Live and/or a myriad of other radio stations for score flashes
Ring/text a mate for updates
Use an iFollow subscription
BBC Radio Berkshire (FM : 104.4, 104.1 or 95.4 depending where you are in the area)