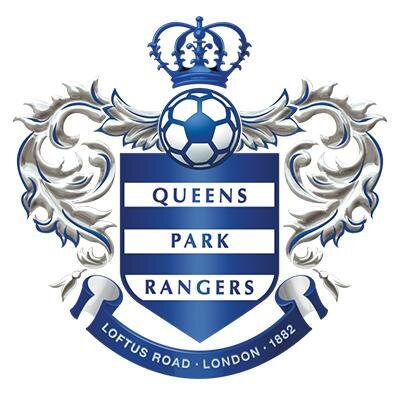 When
: Tuesday, 2nd October, 8pm
Where
: Madejski Stadium, Reading, RG2 0FL
Capacity
: 24,161
Now for a big question. Can Reading keep their good run (by their standards) going and win successive league home games for the first time this season, a feat only managed twice in the whole of last season?
There's a chance, as the struggling fakes roll into town on the back of 3 straight defeats (including a 2-0 reverse in the League Cup at Blackpool last week) and a win for the once mighty Reading will put them ahead of QPR in the league table.
Our opponents league form is a bit up and down opening as they did with 4 defeats including a 7-1 reverse at Reading's next opponents - WBA. They then signed former Reading targets Tomer Hemed and Nakhi Wells on loan and promptly won 4 games and drew 1 of their next 5 fixtures, but hopefully the effect of those signings has now worn off.
QPR will welcome back Jordan Cousins after suspension but will be with out Darnell Furlong and Olamide Shodipo and have a doubt over Toni Leistner.
Reading will have Harriott, McCleary and McShane available for bench duty if desired but will have doubts over Barrow and Baldock.
As with most of the recent home games against this lot a dull, uninteresting and largely unentertaining game is expected so that should be right up Reading's street then. The key, of course, is how the game is started. Need to get at them and make them uncomfortable from the start and not the usual slow sit back and wait for something to turn up (usually a goal for the opponents) before attempting to play a bit.
But the unbig question remains, why, given the long playing history and kit similarity arguments, this game is not seen as a proper derby?
Referee
Andy Davies is back for this one and he only does Reading if they're at home. Seems a bit well balanced so far with 3 wins and 3 defeats and 7 goals for and 7 goals against.
Previously
28 Feb 18 > Reading 1-3 Sheffield United
19 Sep 17 > Reading 0-2 Swansea City (LC)
07 Mar 17 > Reading 0-0 Newcastle United
26 Dec 16 > Reading 3-1 Norwich City
29 Oct 16 > Reading 2-0 Nottingham Forest
06 Aug 16 > Reading 1-0 Preston North End
15 Sep 15 > Reading 0-1 Derby County
Historically
Overall Reading have an edge on league fixtures in the "binary" derby by 37 wins to 29. There have been 22 stalemates.
Thus this game is the 45th league visit from that lot at the (other) end of the M4 and Reading have recorded 26 victories to 9 from the Rangers but have only won one of the previous 6 home fixtures - but at least it was last time out.
Why binary derby? Well the last 7 home games have been truly IT techie like and dull in the extreme with about as many shots as there have been goals resulting in scores of 0-0, 1-0, 0-1, 0-0, 1-1, 0-1, 0-1 and 1-0
How to follow the game
Get a ticket and travel to the game
Listen to Radio 5 Live and/or a myriad of other radio stations for score flashes
Ring/text a mate for updates
Use an iFollow subscription
SKY red button service
BBC Radio Berkshire (FM : 104.4, 104.1 or 95.4 depending where you are in the area)