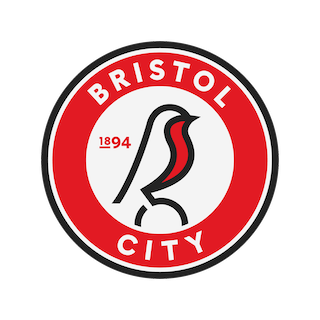 When
: Tuesday 28th January 2020, 8pm
Where
: Madejski Stadium, Reading, RG2 0FL
Capacity
: 24,161
Tuesday sees Bristol City bob into town for another difficult league game.
After a bright start to the season that saw only 2 defeats in 17 games, City have gone a bit dodgy with a hugely

run of 5 wins and 7 defeats from their last 12 league games. On top of that they were dumped out of the FA Cup at Shrewsbury so I guess now is as good a time to play them as you can get.
Weimann is their leading scorer with 9 from 28 followed by Diedhiou who has managed 6 from 16. They are a good solid side without what you'd call star names but well organised and more than capable of giving as good as they get if not carefully monitored.
City will also be about as fresh as it is possible to get having not played since beating Barnsley 1-0 on 18th January. Reading shouldn't be far off that though seeing as Mr Bowen rested more or less everyone who would be likely to start from the FA Cup so there really shouldn't be any excuses on that front.
Bristol will expect to see defenders Nathan Baker and Tomas Kalas back from injury but Marley Watkins is expected to miss out with a calf problem. Callum O'Dowda is a doubt. Reading will have Joao missing as usual and Miazga is looks likely to have a serious ankle injury (either a break or ligaments) so until the subsequent scan reveals more expectation is that he may be as good as out for the season. On the upside Andy Yiadom is expected to rejoin training this week but it'll probably be the FA Cup replay at Cardiff before he is involved again.
It is also the last week of the transfer window. Reading are rumoured to be after a loan striker but as ever with these things it's probably going to be the dying embers of the week before anything happens and some movement becomes possible. On the City front they are rumoured to be after defender Filip Benkovic on loan from Leicester as well as trying to permanently sign Burnley striker Nakhi Wells....
Referee
It's James Linington again...
Previously....
26 Dec 19 > Reading 1-0 Queens Park Rangers
03 Aug 19 > Reading 1-3 Sheffield Wednesday
08 Dec 18 > Reading 0-2 Sheffield United
03 Nov 18 > Reading 3-2 Bristol City
06 Mar 18 > Reading 1-1 Bolton Wanderers
02 Jan 18 > Reading 0-2 Birmingham City
09 Sep 17 > Reading 0-1 Bristol City
08 Apr 17 > Norwich City 7-1 Reading
24 Sep 16 > Reading 1-0 Huddersfield Town
21 Nov 15 > Reading 2-1 Bolton Wanderers
02 May 15 > Derby County 0-3 Reading
28 Dec 14 > Reading 2-1 Norwich City
21 Nov 14 > Cardiff City 2-1 Reading
12 Aug 14 > Reading 3-1 Newport County (League Cup)
10 Sep 11 > Reading 0-2 Watford
30 Apr 11 > Coventry City 0-0 Reading
22 Jan 11 > Reading 1-1 Hull City
02 May 10 > Reading 4-0 Preston North End
30 Jan 10 > Reading 1-0 Barnsley
Historically
This will be the 94th time the two teams have met in the league. Pretty even down the years with Reading just edging ahead on wins by 38 to 37 with 17 draws. At home Reading have 24 wins to 12 defeats (10 draws) and have netted on 75 occasions while conceding 63.
How to follow the game
Get a ticket and travel to the Mad Stad
Listen to Radio 5 Live and/or a myriad of other radio stations for score flashes
Ring/text a mate for updates
Use an iFollow subscription
BBC Radio Berkshire (FM : 104.4, 104.1 or 95.4 depending where you are in the area)