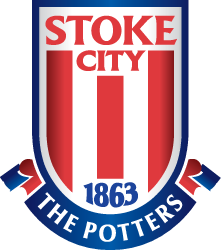 When
: Saturday 14th March 2020, 3pm
Where
: Madejski Stadium, Reading, RG2 0FL
Capacity
: 24,161
After their aberrational sojourn in the Premier League Stoke City find themselves well on the road to recovery after a second season of normality and now facing a trip to deepest darkest Berkshire to take on the might of Mark Bowen's Reading.
Stoke had an appalling start to the season managing 2 points from their first 10 games and consequently the former managerial incumbent, Nathan Jones, was replaced by Mr O'Neill in November. Since then Stoke have only been beaten 8 times, while winning 10, in the league which when you consider that miserable start is not so bad and shows that there is a certain amount of nous about Michael in turning the same squad around.
Current form is good for a team seventeenth in the table with 2 wins and 2 draws from 4 plus wins at Swansea and West Brom to show this season so the Potters won't be a push over particularly given Reading's utterly atrocious home form
Sam Clucas is top scorer on 10 then there's a myriad of players chipping in with goals such as Tyrese Campbell, James McClean, Lee Gregory and Nick Powell which is quite surprising when you consider the game at Stoke earlier in the season where no one managed a single shot on target (might be worth a celebration if there is a shot on target in this game then).
Stoke will be without Joe Allen and James McClean through injury while Reading will be without Joao, McIntyre and Boye though Obita, Baldock and Gunter are all expected to be available.
Finally, this is a game of two managers with connections. Mark Bowen was assistant to Mark Hughes at Stoke during their "glory years" and Michael "two teams" O'Neill played on loan at Reading during their last season at Elm Park - including the very final home game.
Referee
Mr James Linington.
Previously....
28 Jan 20 > Reading 0-1 Bristol City
26 Dec 19 > Reading 1-0 Queens Park Rangers
03 Aug 19 > Reading 1-3 Sheffield Wednesday
08 Dec 18 > Reading 0-2 Sheffield United
03 Nov 18 > Reading 3-2 Bristol City
06 Mar 18 > Reading 1-1 Bolton Wanderers
02 Jan 18 > Reading 0-2 Birmingham City
09 Sep 17 > Reading 0-1 Bristol City
08 Apr 17 > Norwich City 7-1 Reading
24 Sep 16 > Reading 1-0 Huddersfield Town
21 Nov 15 > Reading 2-1 Bolton Wanderers
02 May 15 > Derby County 0-3 Reading
28 Dec 14 > Reading 2-1 Norwich City
21 Nov 14 > Cardiff City 2-1 Reading
12 Aug 14 > Reading 3-1 Newport County (League Cup)
10 Sep 11 > Reading 0-2 Watford
30 Apr 11 > Coventry City 0-0 Reading
22 Jan 11 > Reading 1-1 Hull City
02 May 10 > Reading 4-0 Preston North End
30 Jan 10 > Reading 1-0 Barnsley
Historically
This will be the 24th league visit by Stoke City to Reading. Of the previous 23 games Reading have won 10 and lost 4 and are currently unbeaten in the last 14 (8 wins, 6 draws) and only failed to score in one of them so historically there is some hope for Reading - but of course with the aforementioned wretched home form this season (again) Reading will need all the help they can get.
How to follow the game
Get a ticket and travel to the Mad Stad
Listen to Radio 5 Live and/or a myriad of other radio stations for score flashes
Ring/text a mate for updates
Use an iFollow subscription
BBC Radio Berkshire (FM : 104.4, 104.1 or 95.4 depending where you are in the area)