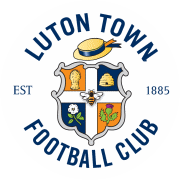 When
: Saturday 4th July, 3pm
Where
: Kenilworth Road, 1 Maple Road, Luton, LU4 8AW
Capacity
: 10,073
After Tuesday's pathetic showing against Brentford, Reading will continue to look for the last couple of points they need to be really sure of safety rather than carry on drifting along thinking they'll probably be safe at the end of it all.
Problem is Luton are desperate for points to get out of the mess they dropped into through being, well, rather ungood. The first part of the plan was to restore Nathan Jones to the managerial hotseat and this was achieved only a month or so ago, the second part is the hard bit which is to collect points left right and centre. Consequently they are going to fight and so Reading are very unlikely to find a team wanting to have a quiet nap after accepting their fate. Therefore this game may not bode well for MB's erratically performing players though the lack of a partisan crowd in a horribly tight stadium will hopefully improve the chances of Reading collecting something in the point department.
Now before you get too carried away by the fact Luton are in the bottom three it should be pointed out they are actually performing very well and in better current form than Reading. In the last 9 league games Luton have won 4 (v Sheff Wed, Middlesbrough, Brentford and Swansea) and only lost once (at Charlton) collecting 16 points, while Reading have managed 3 wins and 5 defeats from their last 9 games and collected only 10 points.
Harry Cornick and James Collins are the Luton players that need to be locked down having scored 20 goals between them, however keep them quiet and Luton lose potency as Callum McManaman is next with only 4 goals. The other thorn they have is Kazenga Lua Lua whose wing play can pose awkward moments for any team not quite on the ball.
Luton have a few squad issues for the game, Eunan O'Kane misses out with a broken leg and Brendan Galloway is a doubt. On top of that goalkeeper Marek Stech, defenders Frankie Musonda, Donervon Daniels and Lloyd Jones, along with forward Jake Jervis all opted not to sign short term deals and were released at the end of June but as they played no more than a handful of games between them this season I would hazard a guess that they're not exactly going to be missed.
Reading will have no Miazga who serves the 2nd game of his three match ban and Joao will still be missing through injury, however Yiadom may well be available to partake of affairs if needed. There is also a rumour that MB will consider playing 2 strikers as he searches for some way to get Reading to look like a team that actually are capable of delivering a point winning performance.
Referee
Mr James Linington
Previously....
28 Jan 20 > Reading 0-1 Bristol City
26 Dec 19 > Reading 1-0 Queens Park Rangers
03 Aug 19 > Reading 1-3 Sheffield Wednesday
08 Dec 18 > Reading 0-2 Sheffield United
03 Nov 18 > Reading 3-2 Bristol City
06 Mar 18 > Reading 1-1 Bolton Wanderers
02 Jan 18 > Reading 0-2 Birmingham City
09 Sep 17 > Reading 0-1 Bristol City
08 Apr 17 > Norwich City 7-1 Reading
24 Sep 16 > Reading 1-0 Huddersfield Town
21 Nov 15 > Reading 2-1 Bolton Wanderers
02 May 15 > Derby County 0-3 Reading
28 Dec 14 > Reading 2-1 Norwich City
21 Nov 14 > Cardiff City 2-1 Reading
12 Aug 14 > Reading 3-1 Newport County (League Cup)
10 Sep 11 > Reading 0-2 Watford
30 Apr 11 > Coventry City 0-0 Reading
22 Jan 11 > Reading 1-1 Hull City
02 May 10 > Reading 4-0 Preston North End
30 Jan 10 > Reading 1-0 Barnsley
Historically
45 previous league games have been played down the years between the two teams so this is the 23rd season the clubs have shared and therefore the 23rd visit to Kenilworth Road
Luton's little ground is a fairly unwelcome place for Reading as the Royals have only won 6 of the 22 league games played while they have been beaten on 13 occasions. Reading have also conceded 6 on two occasions and 5 on another and kept only 3 clean sheets at Kenilworth Road.
The last win there was 2-1 in February 1996, since then Reading have played 4 league games and collected just 2 1-1 draws, however Reading have scored at least once on every league visit to Luton since season 1994/1995.
How to follow the game


Listen to Radio 5 Live and/or a myriad of other radio stations for score flashes
Ring/text a mate for updates
Use the iFollow subscription
BBC Radio Berkshire (FM : 104.4, 104.1 or 95.4 depending where you are in the area)