News and Views
Happy Memories As Reading Return To Brentford
03 October 2014
By Hob Nob Anyone?

Reading travel back to Brentford this weekend for the first time since that memorable game back in April 2002. On that day a Jamie Cureton equaliser, as he chipped the ball over the keeper with 13 minutes left on the clock, sent Reading into Division One. Cureton had been on the pitch for just 10 minutes before netting perhaps the most important goal of his career.

A packed away end went absolutely mental, and mental again quarter of an hour later when the final whistle confirmed Reading's promotion. The 1-1 draw saw Reading secure second place, and escape from Division Two, after an amazing run of six draws to finish the season. The Royals finished above Brentford by a single, vital point.

Reading's line up that day included Murty, Parkinson, Williams, Butler and Forster. However most of the images from the afternoon included Jamie Cureton and Andy Hughes thoroughly enjoying the moment along with the traveling fans. Very few games since that day have provided quite so much tension followed by such joy.

The memory is still fresh for many fans, given the time passed, and it's no surprise that the fixture was sold out for traveling fans well in advance.

The Royals again face the Bees after a winless run. This time around Reading have a recent record of two defeats and two draws from the last four as they look to return to winning ways. There's not so much resting on this game but a Reading win feels long overdue. Brentford have picked up a point more than Reading over their last four games thanks to a single home win over Leeds United. Both sides will feel their recent form has dropped away after strong starts to the season.

Brentford have several players out injured and a few doubts for the game including Alan Judge and Alan McCormack who have been key players so for for the Bees this season. Meanwhile, Nigel Adkins should be able to pick from the same squad that drew 0-0 with Leeds on Wednesday. We may have to wait a bit longer before welcoming back any more of the long-term injured players into the first team squad. The game is the last Championship fixture for both sides for two weeks as the next International break kicks in.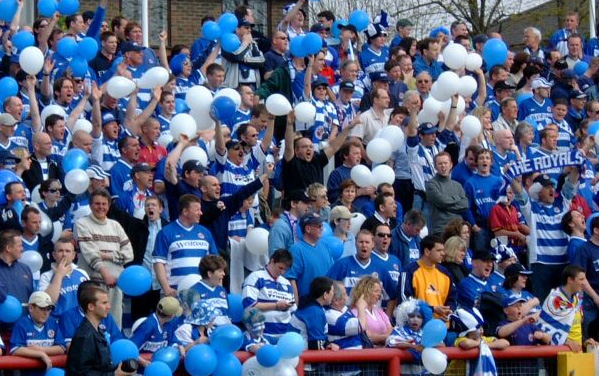 Share this article: