News and Views
Could Stam Face The Chop And Who's Next?
22 February 2018
By Hob Nob Anyone?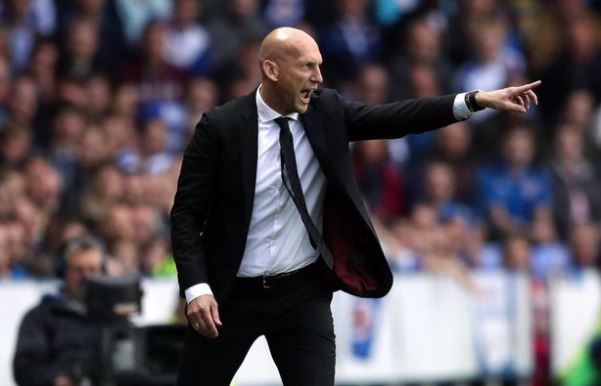 Jaap Stam has called for unity from Royals fans following the 1-1 draw with Nottingham Forest, but it feels as though the door is getting ever closer for the Dutchman.
After a year and eight months at the club, and with his side slumped down in 18th, just four points off the drop, it seems like his time at the club may come to an end as Reading look to cement their position in the Championship.
It's a far cry from the third place finish and Play Off Final of last year and with just three league wins since November, some fresh blood could be what they need to turn their torrid run of form.
The rest of the month and going into March they have a tough run with Derby, Sheffield United and Middlesbrough to come, which is putting them in real danger. Bookmakers and sites such as Tips Fix are seeing a small rise in people putting money on the Royals to go down, with Betfred now pricing them at 9/1 to face the drop.
Should a new face come in however, and those odds may change. Particularly if the Madejski is blessed with a spurt of new manager syndrome. But who could take the hotseat at Reading?
Mark Warburton
Mark Warburton has been out of work for just a month or so and could step right back into the saddle at Reading. He didn't have the best of times at Forest, but has had some success with Rangers in Scotland.
At both Brentford and Rangers he had a win percentage of over 50% and if he could bring that to Reading for the final run in it would do them the world of good in their chances of survival.
Dennis Bergkamp
It would certainly be a bold move if the Reading board were to appoint another Dutchman, Dennis Bergkamp.
The Arsenal legend has been out of work since he was sacked as assistant by Ajax in December. The respect he would bring would be phenomenal though, even if it is the former striker's first managerial post.
We think he'd be able to step up and certainly help solve the issue of goals at the Madejski and be that inspiration that can get them climbing the table.
Avram Grant
There has been a little talk with this one and we're not convinced it would be a good appointment at all. Grant is 63 and is currently managing out in India. He does have a link with the Reading hierarchy however and they may call in a favour with him.
With no Championship experience and being a little over the hill and out of touch with highly competitive football over the last few years, it could be a struggle for the Israeli.
Thomas Christiansen
Former Leeds manager Thomas Christiansen will be shortlisted for a few jobs over the coming months you'd imagine following his dismissal just a few weeks ago. He didn't do a terrible job with the West Yorkshire side and simply found his side in a bad run of form before getting the chop.
Before that he showcased the brand of football he can play and could well take Reading to the dizzy heights of last season given the chance. He'll be favourite for a few jobs coming up so it'll be interesting to see where he ends up.
Share this article: