News and Views
Reading Paying Third Highest in Agents Fees
12 April 2018
By Hob Nob Anyone?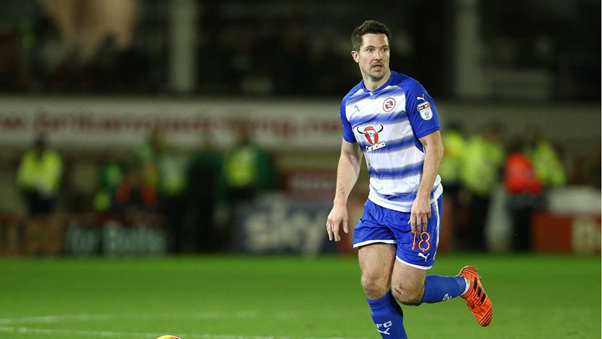 The Championship table is upside down, at least according to a new report that has revealed the staggering amounts paid to agents in the Championship.
While the Royals are struggling in 19th place, they've paid a huge £2.85million in agents fees, the third highest in the division.
It's a worrying figure for the club, who have failed to build on the progress in the play-offs last term. What that means is that if they're to bounce back next season those fees may be even higher.
Only Aston Villa and Sunderland have larger fees, with the former paying over £5.5million. At least they're challenging though.
Bookies and sites such as Bet and Skill continue to have us down as second favourite for every game, while the Villans are hotly tipped to return to the Premier League.
Amazingly, Wolves, who have been heavily helped by Jorge Mendes paid just £2million in agents fees, which would perhaps say some remain confidential.
That looks the case within the transfer of Tiago Ilori, whose transfer is omitted from the official FA list of agents fees.
Included in the list is the record fee for Sone Aluko and moves of Leandro Bacuna and Joey van der Berg.
New contracts for Yann Kermorgant, Liam Kelly and Jordan Obita are also included on top of a number of youth contracts.
Agents fees have been a worry for some time now on football, and it's perhaps why The FA have gone to the lengths they have to pass law to reveal them.
What's perhaps most frustrating from a Reading point of view is that on the pitch it hasn't done us any favours.
Aluko has netted just twice and Leandro Bacuna has made just 13 appearances for the club. You can't help but feel the fees should at least be representative of the position in the table.
Otherwise that's £2.85million squandered. Wasted when it could have been spent on another signing.
It isn't just in the Championship where the fees are phenomenal though. As you can imagine, the figures in the Premier League are baffling. Liverpool have spent over £200million in the last year, while even Bournemouth have forked out over £7million.
What's perhaps most shocking is further down the leagues. In the National League, that's non-league football, Leyton Orient spent nearly £40,000 while Hartlepool United, a team who have had severe financial problems have spent almost £19,000.
If there ever needed to be a sign that players and their agents are taking over the beautiful game, here it is. And you have to worry it's only going to get worse.
Share this article: