News and Views
End of the Season: Now a Look into Preseason
21 May 2018
By Hob Nob Anyone?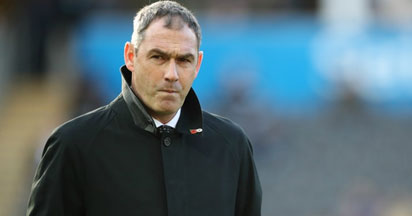 The summer holidays don't exist for a manager, that can probably be more so said for Paul Clement who wasn't exactly handed over the finest squad from Jaap Stam at the back end of the season.
Results weren't exactly superb since Clement took the job, winning just two in eight, so he'll be desperate to make a few signings early this summer.
The rumour mill is already starting as bookmakers release their Championship odds for next season.
Reading are fourth favourite to go down next season and it's looking likely most will be putting their money in that direction.
You'll get some great odds on the Royals to go up though. It's worth shopping around for odds, with a good Coral bookmaker review for the new season looking a good punt.
It wasn't long ago Reading were in the Play Off Final, so a good summer from Clement could sent them back towards the top.
How Will Clement Approach Preseason?
The former Swansea man has already suggested he'll be a busy man, reviewing the huge imbalance within the squad.
It's likely he will be sending plenty out of the door and has mentioned quality over quantity being the operative term.
How much he will have to spend will be interesting. There has already been rumours that Liam Moore may leave for a bigger club. Of course, most would want to see him stay at the Madejski, but if he was to leave he would demand a huge fee.
An experienced centre half would then be needed, but Clement may want to strengthen here anyway given the large number of goals conceded last term.
A Midfield Clearout?
The club have a huge amount of midfielders within the squad and it's likely Clement will aim for a mass clearout in replacement for added quality.
Someone with a creative spark or box-to-box man would be ideal, and you'd think adding quality to the midfield will be at the top of the shopping list.
The same will apply to the wing, with the club apparently monitoring Ronan Curtis, Derry's talented attacking midfielder, while Steve Sidwell is also rumoured.
Another Striker!
It seems like it happens every season, but Clement will surely be on the lookout for a man who can find the net regularly.
If the club want to place at the top end of the table next season then they're going to have to put away more chances.
Bodvarsson was consistent enough throughout the season but still only bagged 10 in all competitions. It's an issue that needs resolving but could be heavily dictated by the kitty available.
Share this article: