Reading Football Club News: June 2020
Brentford Outclass Reading
30 June 2020
By Hob Nob Anyone?
There was a worrying inevitability about this comprehensive defeat at the hands of promotion chasing Brentford. Make no mistake Brentford are a good side, but they hardly needed to get out of second gear to beat a toothless and predictable Reading side. In a nutshell, Reading never looked like scoring, and three currently typical glaring defensive lapses contributed to Brentford's three goals.
Read More...
Defeat At Derby
27 June 2020
By Hob Nob Anyone?
A much improved second half showing from The Royals almost produced the two goals required to salvage an away point at Pride Park this afternoon. Derby led two nil at half time having dominated the play, but appalling goalkeeping by ex-Reading 'keeper Ben Hamer presented Andy Rinomohta with the opportunity to reduce their lead with a header seventeen minutes into the second half. Reading appeared to have the momentum to go on to draw level, but after the drinks break and several substitutions, they seemed to lose their grip on the game.
Read More...
Loader To Leave After Rejecting Contract
26 June 2020
By Hob Nob Anyone?
Young striker Danny Loader is set to officially leave the club next week as his contract comes to an end. The club had offered a contract extension to the player, but presumably his agent has recommended he turns it down, and the player will now have to find a new club over the summer. It is a disappointing end to the Reading career of a player that had so much potential but failed to come up with the goods in a Reading shirt. He leaves the Royals after scoring two very well taken goals but failing to make a real impression on the first team despite a very successful record for both England and Reading youth teams.

Loader was expected to leave in the last transfer window to Premier League club Wolves but terms between clubs could not be agreed, but now he is free to join Wolves or whoever is prepared to stump up the cash his agent is working to secure for the player. We fully expect to hear his name again in the future, but any future success will unfortunately not be in Berkshire.

Meanwhile all other players who had contracts ending in June have agreed short term extensions to allow them to complete the season as Reading players.
Reading Draw In First Game Back As Fans Locked Out
20 June 2020
By Hob Nob Anyone?
Championship football is back with us again and The Royals got off to a flying start. Joao opened the scoring after seven minutes with a delightful finish from Meite's cross, which I missed as the ifollow system predictably struggled to cope with everyone logging in just before kick-off. After a bright thirty minutes, the Reading striker unfortunately was forced to leave the pitch with a significant looking hamstring injury. Morrison might have extended Reading's lead early in the second half, but was blatantly fouled in the box in the second half. The referee somehow failed to notice the infringement. To round the afternoon off, a stoppage time equaliser from Stoke denied Reading their first win behind closed doors. It's good to be back!
Read More...
Reading Prepare For Season Re-Start
15 June 2020
By Hob Nob Anyone?
Reading continued their preparations for the restart of the Championship this coming Saturday with a 3-1 victory over Portsmouth yesterday. The Royals got ready for playing behind closed doors with a friendly against League One Portsmouth inside an empty Madejski Stadium. Goals from Lucas Joao, Omar Richards and Michael Olise sealed the victory over a strong Portmsouth side. The Royals look the lead after half an hour when Swift's free-kick hit the crossbar and Joao made the most of the rebound. Reading were two goals up at half time after Richard scored at the near post from a cross. After half time Pompey pulled a goal back before Reading sealed victory after good work from Masika set-up Olise to make it 3-1. Reading also played a friendly at Chelsea's training ground last week where they were defeated 0-1.

The club have confirmed that all season ticket holders will be able to watch the remaining nine games on the clubs "iFollow" service. This would be as an alternative to being offered a refund or credit for remaining games. Season ticket holders need to contact the club if they would like money back or credit to use for next season's ticket - or by default they will be given the iFollow access instead.

There have been some slight changes to kick-off times, and Reading's revised fixture list for the remainder of the season is as below. Reading are still scheduled to be back in action this Saturday at the Madejski Stadium behind closed doors, against Stoke City, with a 3pm kick-off.
| | | | | |
| --- | --- | --- | --- | --- |
| DATE | OPPOSITION | COMPETITION | VENUE | KICK-OFF |
| Sat 20 June | Stoke City | Championship | H | 3pm |
| Sat 27 June | Derby County | Championship | A | 1pm |
| Tue 30 June | Brentford | Championship | H | 6pm |
| Sat 4 July | Luton Town | Championship | A | 3pm |
| Tue 7 July | Huddersfield Town | Championship | H | 7:45pm |
| Sat 11 July | Charlton Athletic | Championship | A | 12:30pm |
| Tue 14 July | Middlesbrough | Championship | H | 8pm |
| Sat 18 July | Blackburn Rovers | Championship | A | 3pm |
| Wed 22 July | Swansea City | Championship | H | TBC |
A Royal Revelation
15 June 2020
By Hob Nob Anyone?
How crowds have accumulated over the years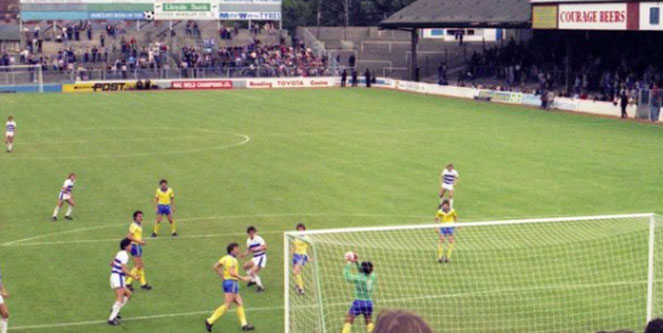 Supporters are the lifeblood of football; without them, clubs would be nothing. And, that mantra has been at the core of football since the first football league season kicked off way back in 1888. For many supporters, the current lockdown has been a nightmare; with no live sport and live betting and no way to follow their beloved team through to the end of the season, fans have had to look elsewhere for entertainment.
With horse racing and WWE the only two constant sports throughout this entire period, punters have had to grab what live sport they can. Of course, with the absence of the weekly football accumulator too, fans have had to try their hand at other forms of betting too.
With the Championship set to resume next week, bookmakers are offering a range of promotions including free bet offers, and for existing customers, you can even claim an add card no deposit bonus.
Whilst other forms of entertainment have come to the fore, the resumption of the Premier League and Championship - as well as League One and Two playoffs - will have been music to football fans' ears. And, with ten games left to go in the Championship, the race for the promised land and to avoid the drop will heat up once more when the season resumes.
Games will be played behind closed doors, however, so despite some teams having more games at home to play than others, crowds will not influence results. For Reading, eight points off the Championship playoff spots, that may even be a positive as their home form - just one win in six - is not exactly something to shout home about.
A Royal record
Since 1888 - when an average of 4,639 people went to each league match turned up in that inaugural season - Reading's turnstiles - at both Elm Park and the Madejski Stadium - have been visited by 16 million people, many of whom have been staunch Royals fans.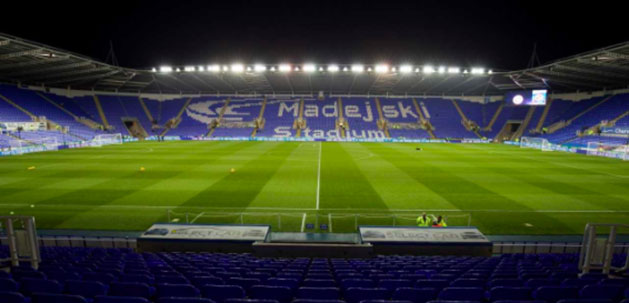 By the end of that first season, 612,370 spectators had walked through what would have been incredibly rickety turnstiles. Wind the clock forward to 2020 and the top four divisions of English football have totalled a remarkable attendance of 2.4 billion people. Reading are responsible for approximately 16 million of that figure, meaning the Royals sit in 53rd place in terms of the highest total in English football.
When you look at the teams around them, that is perhaps a poor indictment of their Championship status. For example, League Two's Oldham Athletic sit in 52nd with a cumulative attendance of 16.4 million and League Two's Grimsby Town just behind the Royals with 15.8 million.
The Red Devils lead the way
It's unsurprising that Manchester United have the largest attendance in all four leagues with 94.1 million having spectated at Old Trafford. Liverpool, Arsenal, Newcastle, Everton and Manchester City follow next.
But, anything can happen in the Championship, and if Reading can put a good run together, who says the play-off spots are out of reach?
Stoke Boss Test Positive For Virus
10 June 2020
By Hob Nob Anyone?
Reading's first game back, as the Championship resumes, is still set to go ahead on 20 June, despite the opposition manager testing positive for Covid-19. Having tested negative in previous tests Stoke City boss Michael O'Neill returned a positive result on Monday and has gone into isolation. Stoke were due to play Manchester United in a friendly game yesterday but the match was cancelled shortly before kick-off.

No other Stoke players or first team squad staff have had a positive result, but should other positive results come through then there remains a strong chance the game could be postponed.
Revised Championship Fixtures Released
08 June 2020
By Hob Nob Anyone?
Reading are set to resume their 2019/2020 Championship season on Saturday 20 June 2020, with a 3pm kick-off at home against Stoke City. The Royals have nine games left to play to wrap up the season; five at home and four on the road. The season is now set to finish on Wednesday 22 July when Reading face Swansea City at home.

All remaining fixtures are expected to be played behind closed doors due to the restrictions that seem certain to remain in place throughout the period of the revised fixtures. Although a lot of games are expected to be screened live on TV, the Royals do not yet feature on any TV listings, but all dates and times are subject to change as TV schedules are agreed.
Championship Set To Resume
01 June 2020
By Hob Nob Anyone?
Reading's season looks set to resume on 20th June, with all Championship teams set to complete their final 9 matches of the season after a break of over three months due to the virus outbreak. The news follows confirmation that the Premier League is set to resume and League One and League Two ending their seasons. There are a total of 108 Championship games left to play plus the play-off fixtures. With Reading sat firmly mid-table the remaining games will have less signficance to Royals fans compared to other clubs as the League try and wrap up the season behind closed doors.

Reading's last game was way back on 7 March, a 3-1 away win at Birmingham City, and there have been no Championship games since 8 March. The season stopped completely with training suspended, but Reading return to training last week ahead of the expected return to competititve fixtures. Details are yet to be confirmed but all games are expected to be screened live.